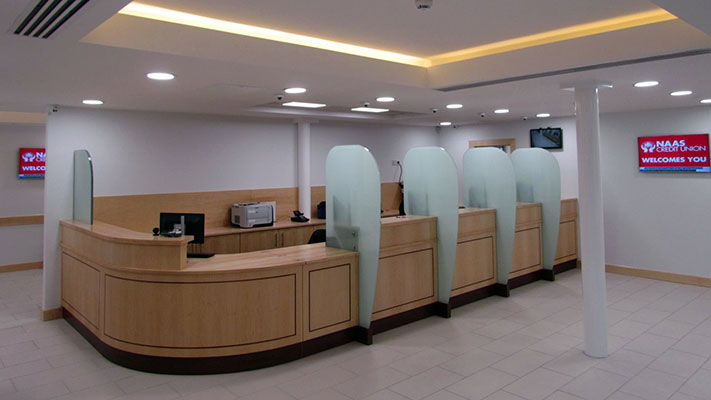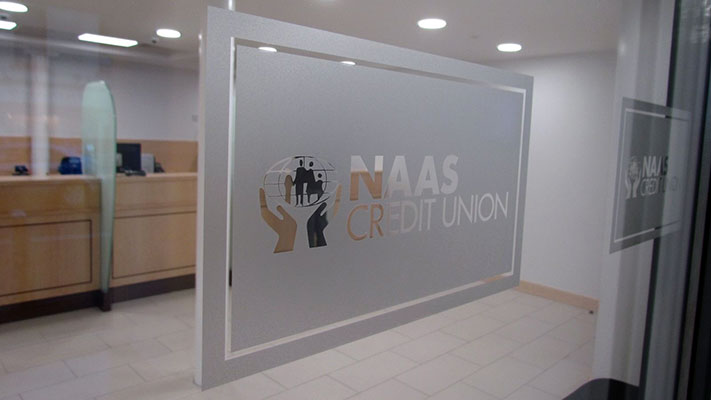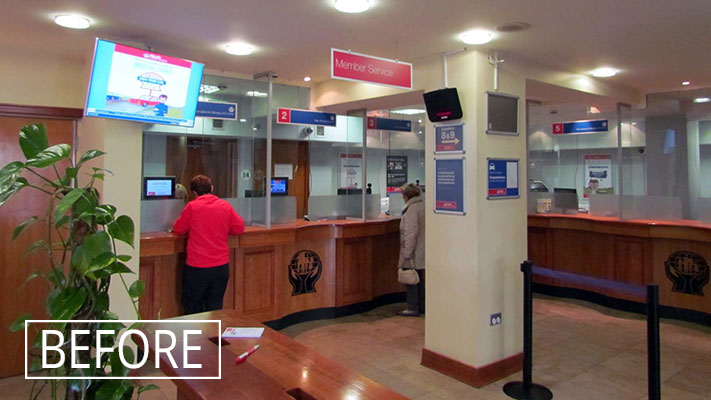 Client: Naas Credit Union
Location: Monread Shopping Centre, Naas.
Project Manager: RE Project Partners
Architect: Barry Lyons Designs
Structural Engineer: Punch
Value: €417,000
Duration: 4 weeks
Completed: Jan 2015
Project Features:
The bank closed on Christmas eve for a shutdown period of 3 ½ weeks and reopen fully refurbished on the third Friday in January. Works commenced over the Christmas holidays.
Complete strip out of the existing banking hall.
Considerable amount of structural modification to all for the removal of bulky concrete columns which were replaced with steel columns.
Complete replacement of the existing finishes, floor, wall ceiling, etc. throughout the building.
New automated entrance lobby.
Refurbishment of the existing office area through the building.
Construction of loans offices to ground floor
Full mechanical, electrical and sprinkler installations
Full fit-out including all joinery for banking counters
Work carried out on a busy main street without on-site storage, parking, etc..
*This project was not carried out by RMCC but our management team where all involved in this project