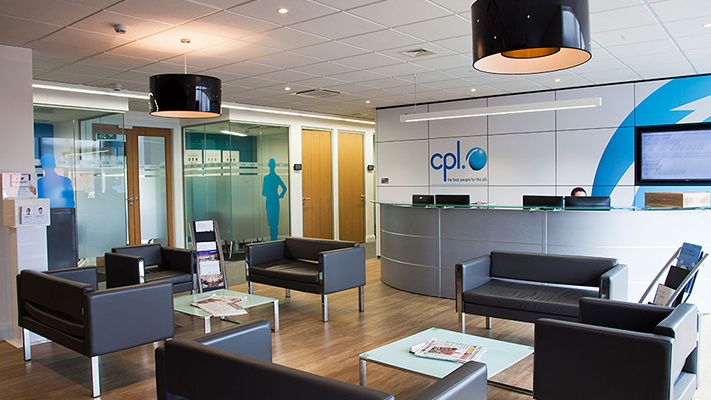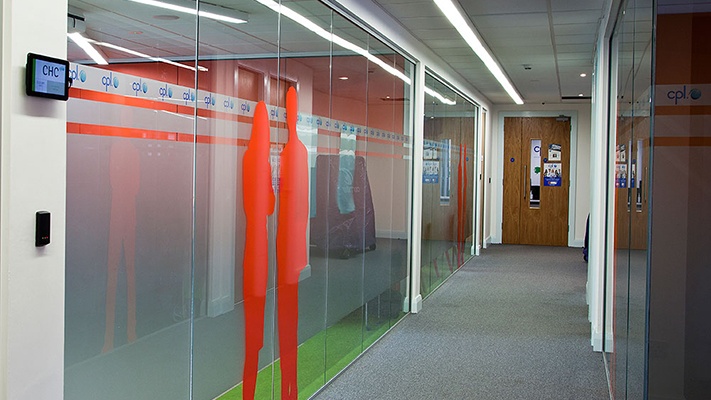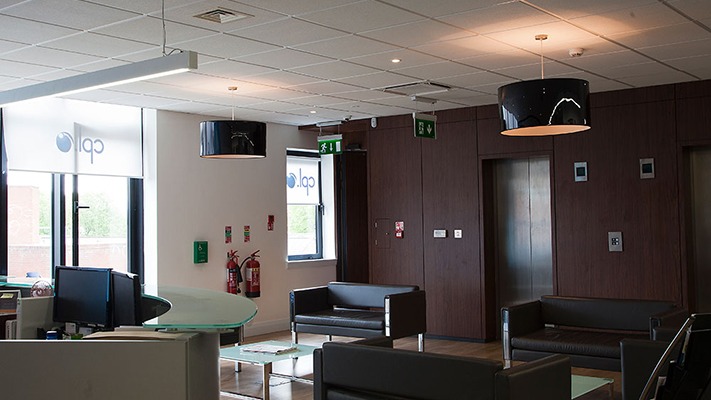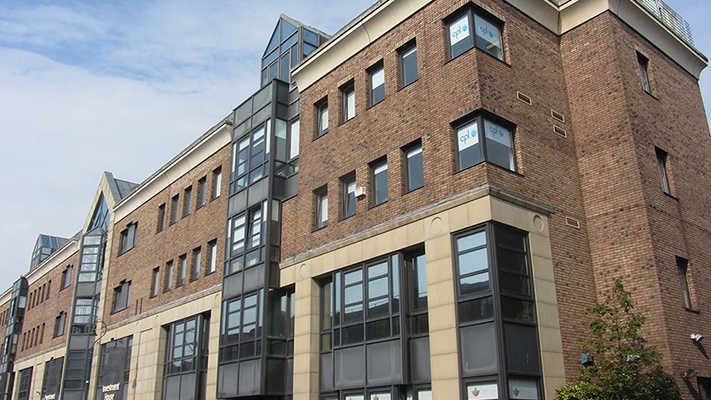 Client: CPL
Location: 2nd & 3rd Floor, Investment House, Percy Place.
Project Manager: RE Project Partners
Architect: Kennedy Woods
Value: €880,000
Duration: 8 weeks
Completed: Nov 2014
Project Features:
This 1600 sqm fit-out was carried out over two phases with the second phase lagging the first by two week. Phase 1 was Floor 3 and Phase 2 was Floor 2.
Complete strip out of the existing 2nd & 3rd floors, ceilings, walls, floor covering, electrical and mechanical services.
An intricate design which had to accommodate open plan office, ten interview rooms, four meeting rooms, high volume canteen, training rooms, board room and reception area.
Partitions included, glazed, fire rated and non-fire rated.
The existing raised access floor remained but considerable modifications were required to accommodate the new layout and floor finishes.
Existing toilet blocks on both floor completely revamp, with new tiling, vanity units and sanitary ware.
Complete replacement of the existing finishes, floor, wall ceiling, etc. throughout the building
Full mechanical, air conditioning and ventilation system installed. New electrical installations, data, lighting, power, fire alarm etc.
The boardroom was fitted out using bespoke joinery to accommodate the interactive tv's and video conference.
Work carried out within a live building.
* This project was not carried out by RMCC but our management team where all involved in this project