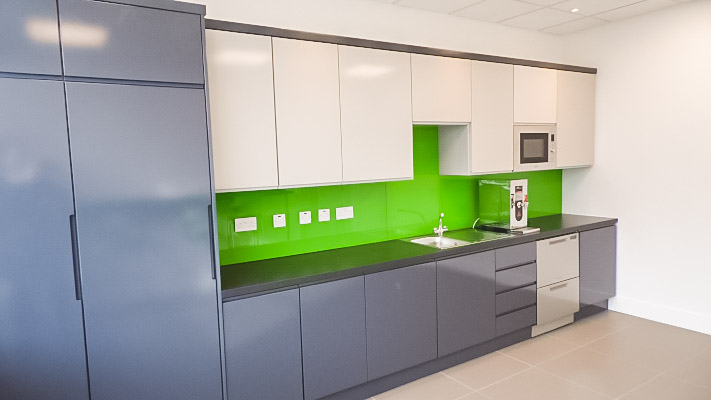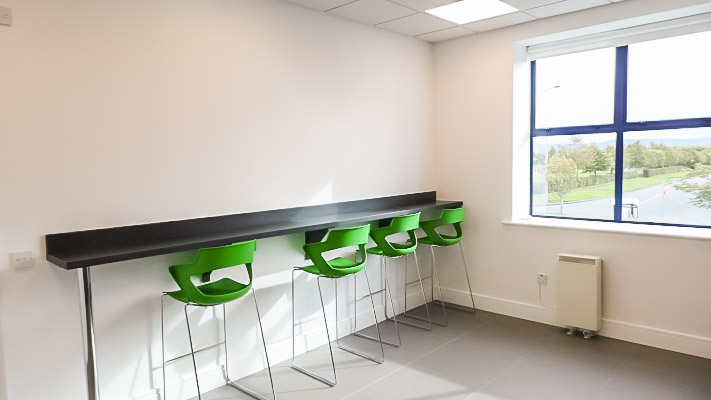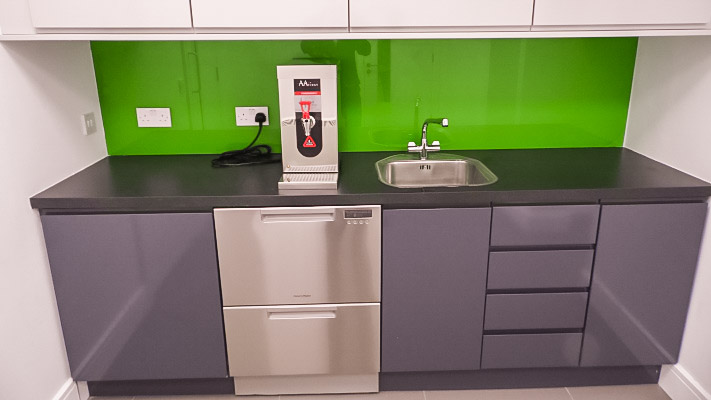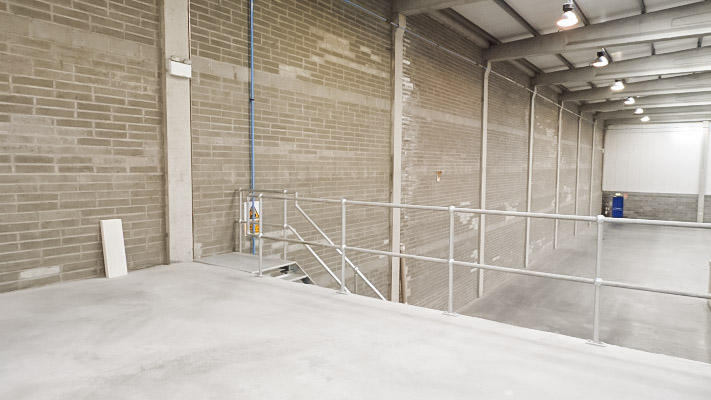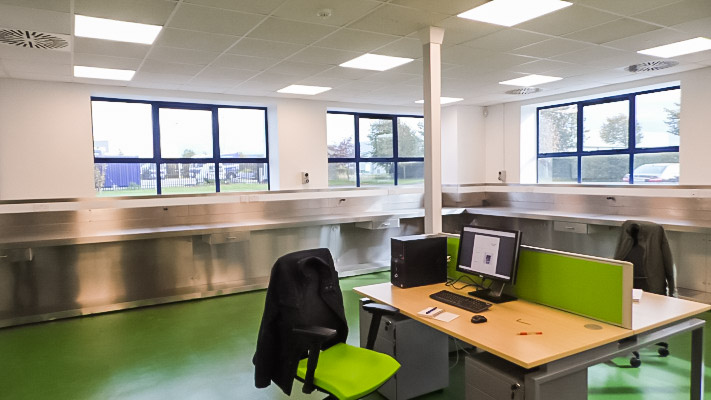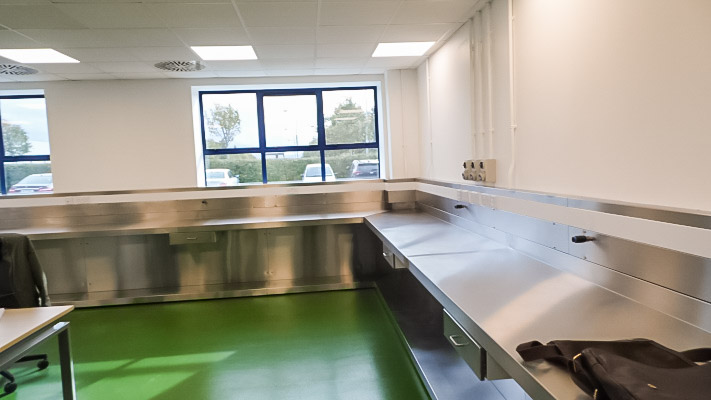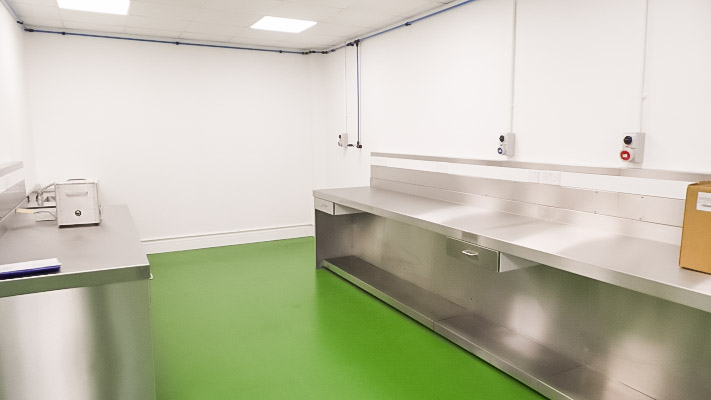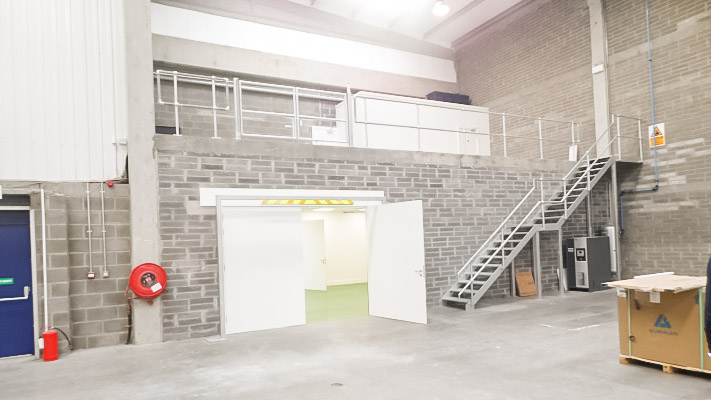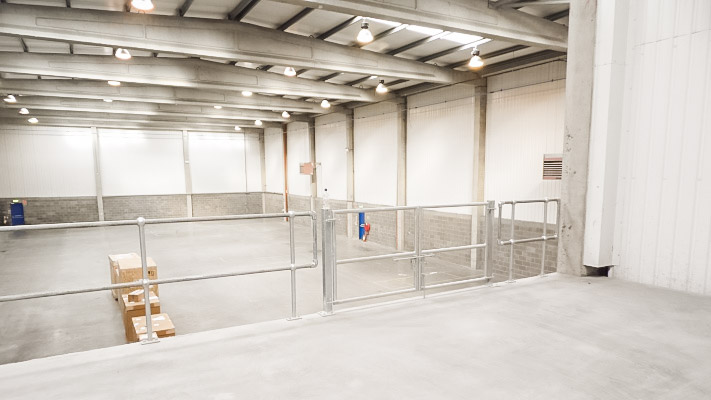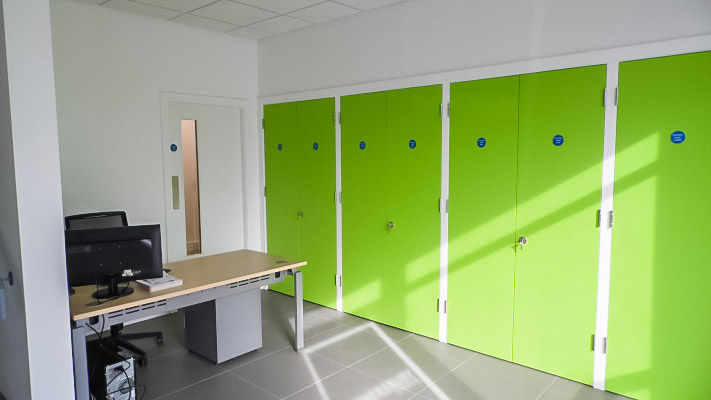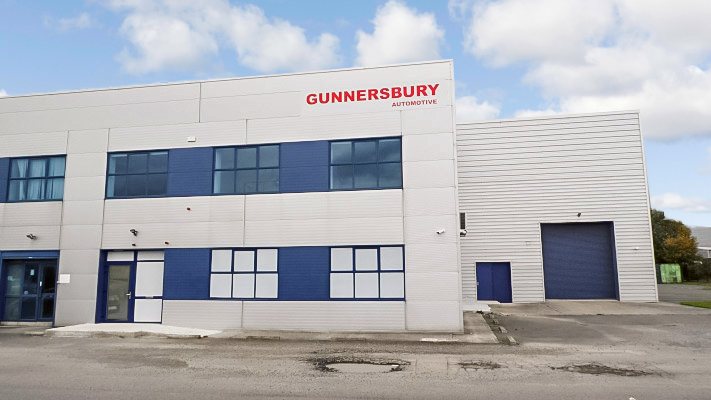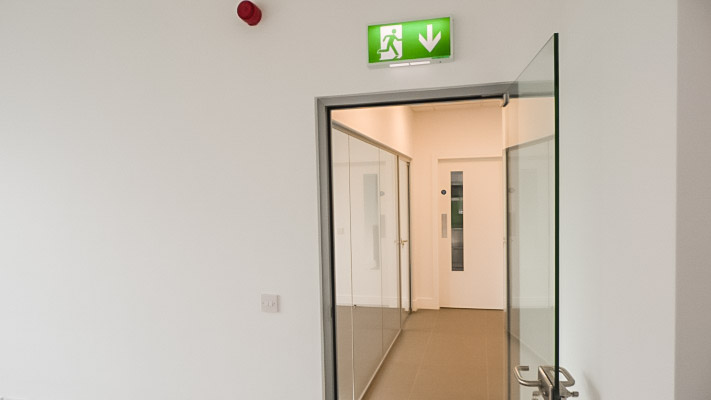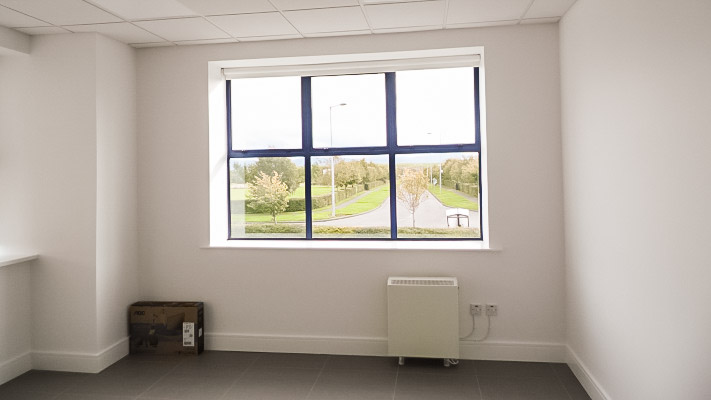 Client: Gunnersbury Automotive
Location: Stadium Business Park, Blanchardstown, Dublin 15
Project Manager: Barry Lyons Designs
Architect: Barry Lyons Design
Value: €340,000
Duration: 16 weeks
Completed: Jul 2017
Project Features:
The works entailed the reconstruction and reconfiguration of an existing ware house and office area to accommodate two testing rooms, office area, reception and staff facilities.
Mezzanine level extension consisting of hollowcore slab, blockwork, structural steel elements built within the existing unit.
Existing concrete stairs and solid supporting blockwork walls removed, new precast stairs and structural steelwork installed.
Demolition of existing partitions to facilitate new layout.
Replace the existing aluminium door and glazed screen.
New tiled floor finish and resin floor to testing room area.
New ceiling and wall finishes.
Fit-out of testing rooms, which included the
installation of stainless benches.
Mechanical, electrical, compressed air, fire
alarm, cctv, intruder alarm, etc.