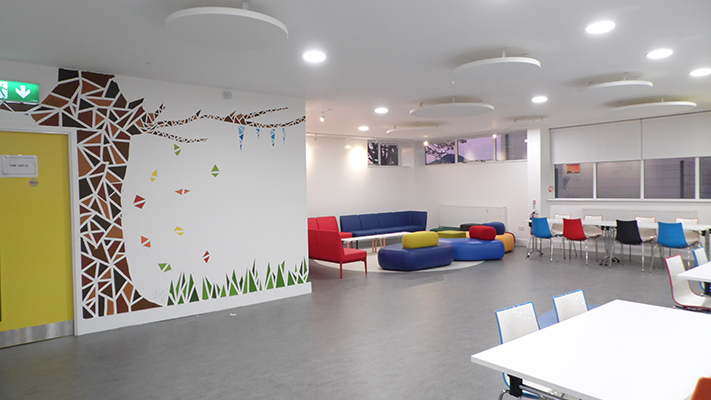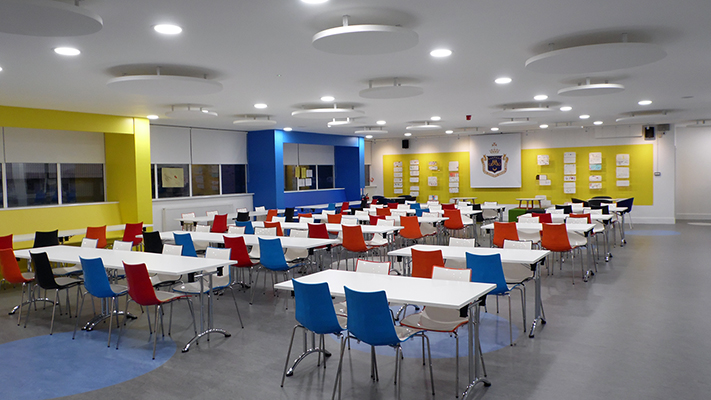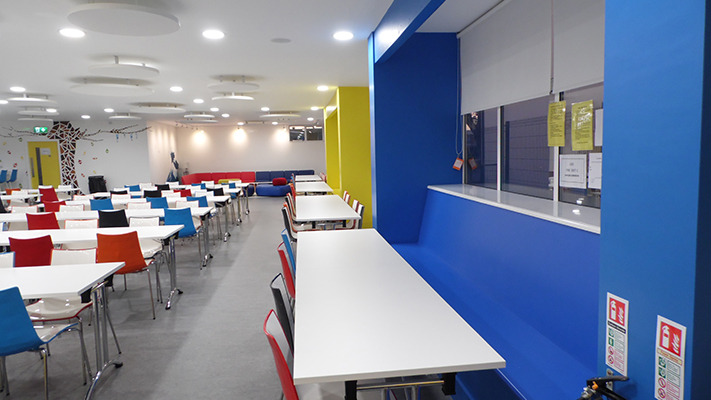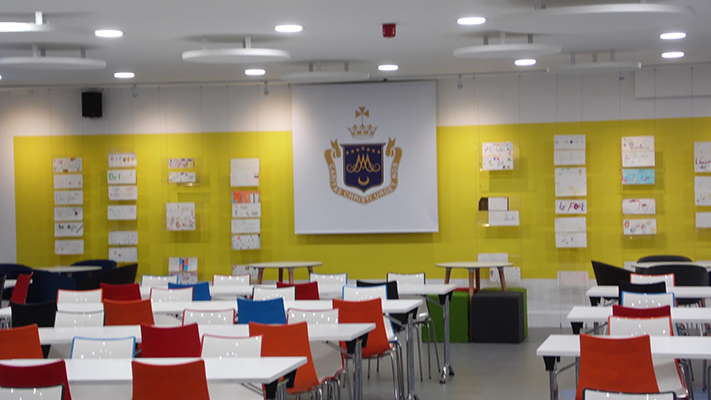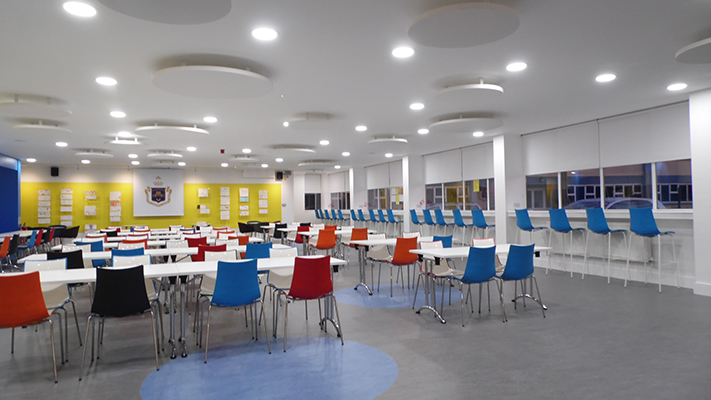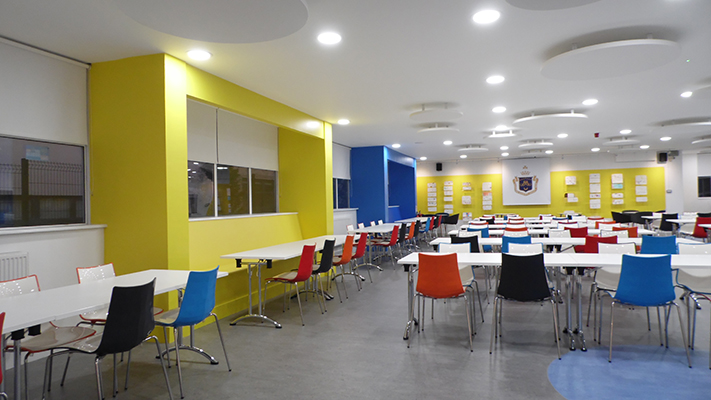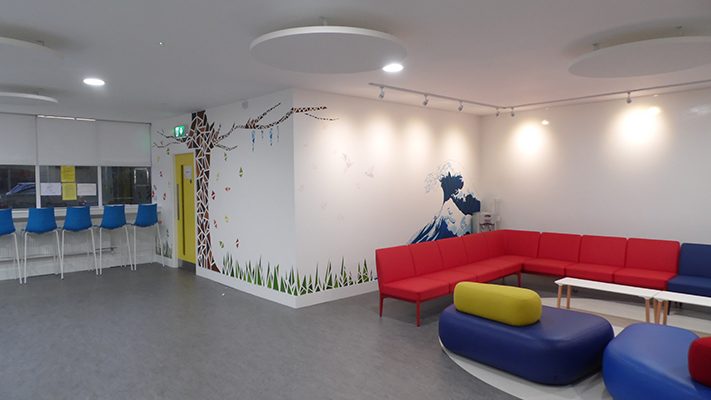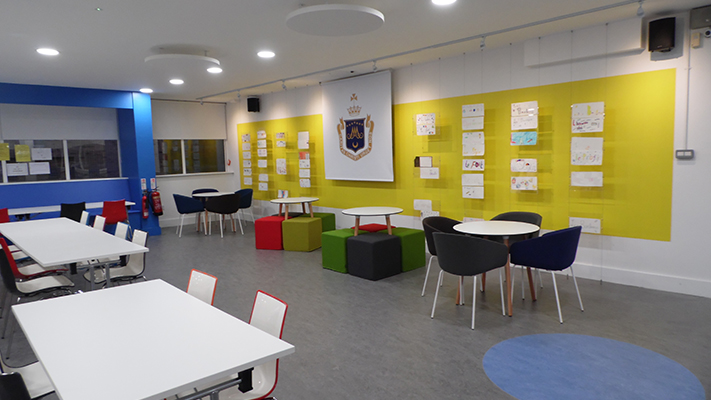 Client: Stanhope St. Secondary School
Location: Off Manor St., Stoneybatter, Dublin 7.
Architect: Evelyn D'Arcy Architecture
Value: €190,000
Duration: 6 weeks
Completed: Sep 2016
Project Features:
Complete strip out of the existing canteen, toilets, stage area, corridor. The existing block walls, floor covering, plumbing and electrical installation were removed ready for new.
The underside of the roof was insulated in a rigid insulation board before, any services could be installed, which in turn had to be complete before the plasterboard ceiling was installed, slabbed and plastered.
The external walls had to be drylined and insulated, and the opportunity was taken to conceal on the services within the wall.
New marmoleum floor covering was install with feature circles.
New Ecophone Solo Acoustic panels fitted to the ceiling to reduce noise reverberation.
Full fit-out including all specialist joinery for window bay seating and breakfast bar.
This was an excellent project, which had an excellent client, architect and contract team, which resulted in the project being handed over on time, within budget and most importantly to the high standards expected.