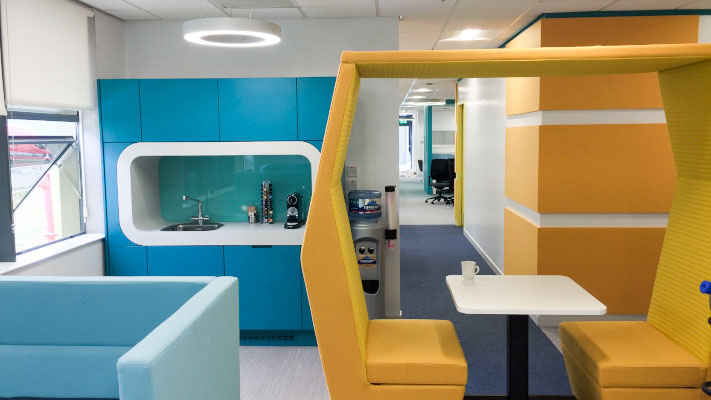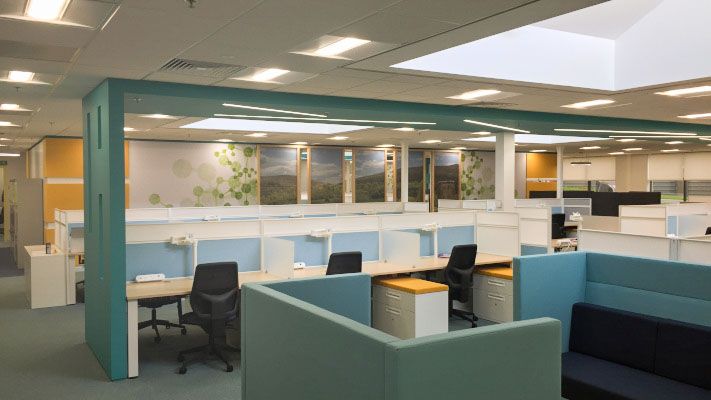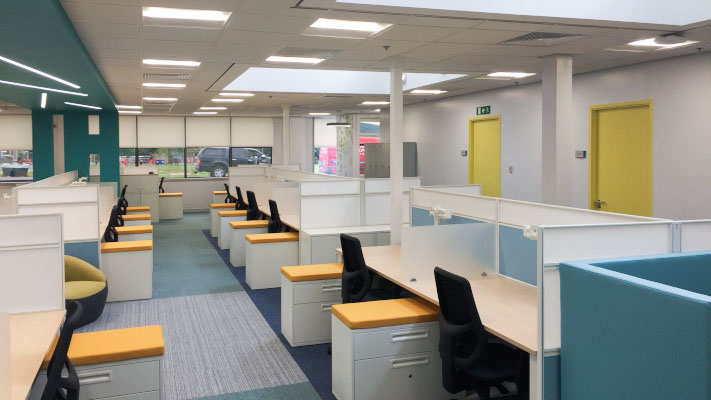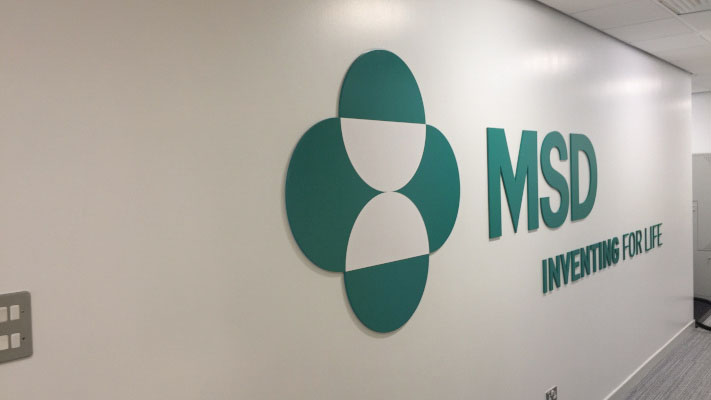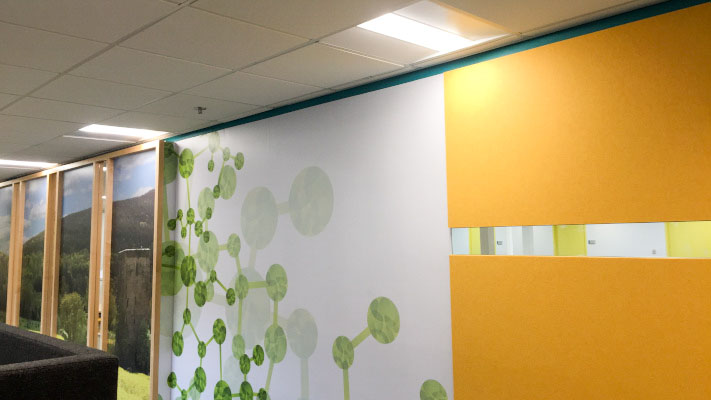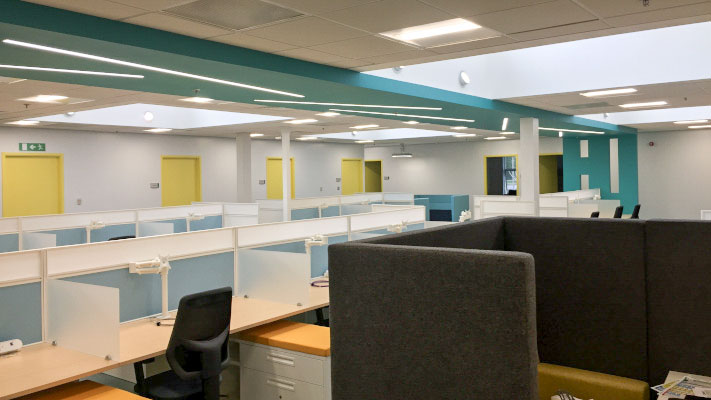 Client: Merck Sharp & Dohme / CBRE
Location: Ballydine, Clonmel, Co. Tipperary
Architect: CJ Falconer Architects
JV: Semiton
Value: €320,000
Duration: 4 weeks
Completed: July 2018
Project Features:
During the annual four week shut-down, the existing office space in both the Engineering building and the Administration building were completed striped out and new finishes and layout applied.
There were eight individual Webex rooms built to a very high level both aesthetically and acoustically.
Feature ceiling with lighting installed.
Feature tea station.
All works had to be carried out to a very high standard in an unbelievably compressed programme but safety still remain paramount in this very safety conscious site.