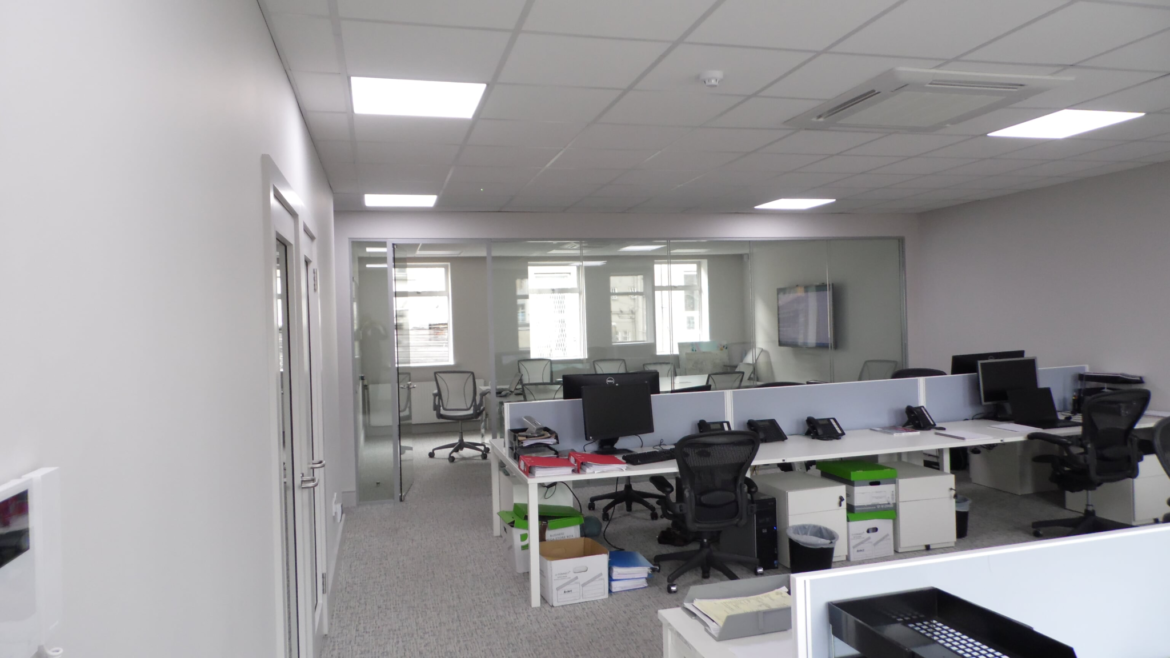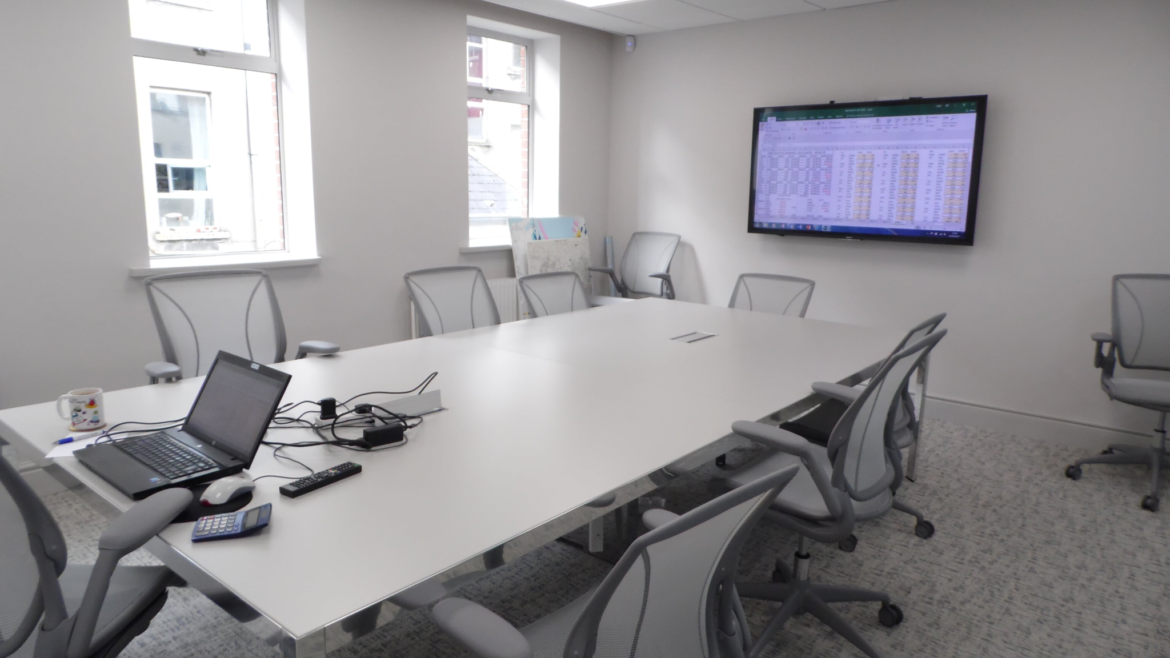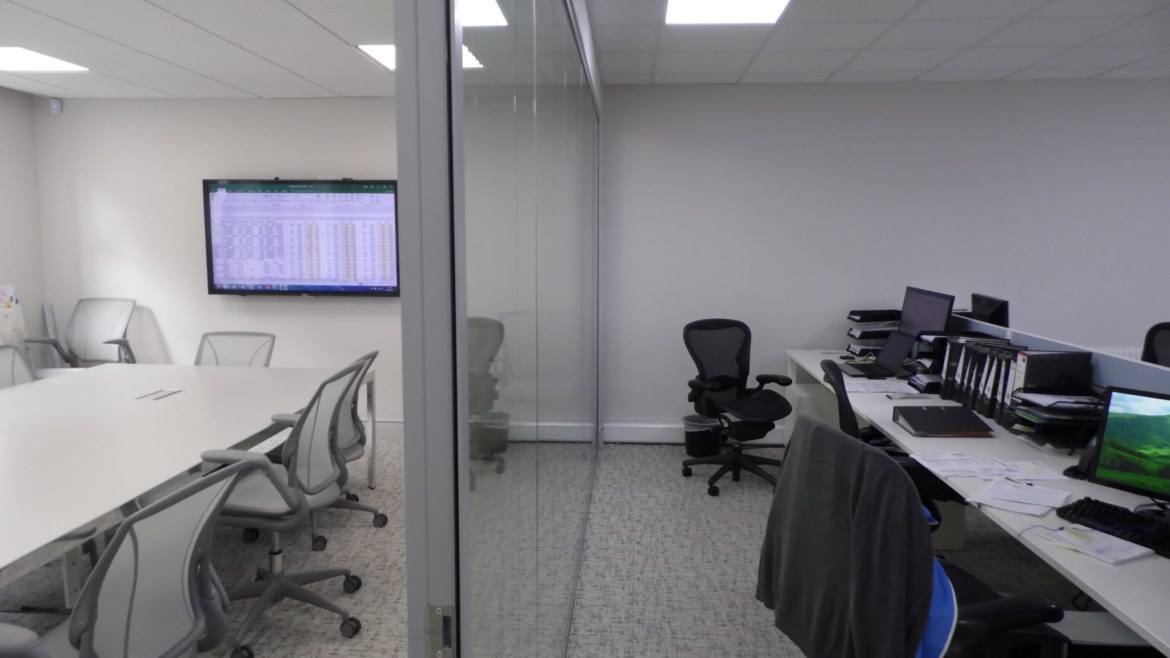 Client: CE Leisure
Location: Barclay House, Pembroke Place, Dublin 2.
Architect: RMCC (Design & Build)
Project Manager: RMCC
Value: €150k
Duration: 15 weeks
Completed: Mar 2017
Project Features:
• This is a 1980 building which had become very date and not fit for purpose therefore it required a complete strip-out and refurbishment.
• The first floor was upgraded to become the executive suite with CEO office, open plan office space, tea station, filling room and a boardroom.
• The second floor is a the main office area, which is and open plan area with meeting rooms, private booths for video calls, canteen area, etc..
• The electrical and heating systems upgrade to meet the needs of the building users.
• The circulation area and main entrance refurbished with new floor and wall finishes. The handrail to the stairs replaced with a new handrail which is a combination of glass, stainless steel and oak.